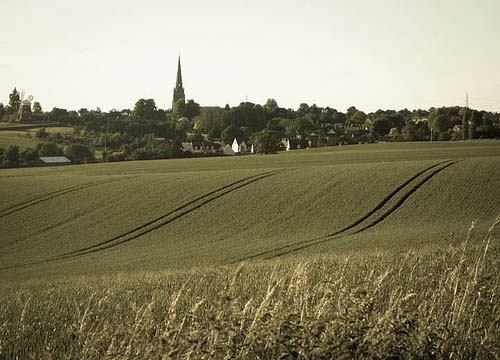 Calendar events around Cambridgeshire
This page lists up-coming calendar events that start near to or pass through Cambridge. The list includes rides that are easy to get to on the day without a car, unless they're exceptional. Updated January 2019
[12 January 2019 — The Kelvedon Oyster 100 — Kelvedon >][19-245]
The first ACME Winter Series event in the new year, this loop around the lowlands of Essex includes an opportunity to sample a Colchester Native oyster. Quite a long ECE at about 75km each way from Cambridge.

[Enter this event >][19-245]
[2 February — Knights Templar Compasses 100 — Witham][19-204]
The final ACME Winter Series event of this winter, this 100km short winter ride (although technically still autumn) is a bit far for an ECE at 70km from Cambridge, but it's still within range!

[Enter this event >][19-204]
[9 March — The Horsepower 100 & 200 — Great Dunmow — PBP Qualifier >][19-389]
A good and rolling early-season 200 from Great Dunmow in Essex. A mix of quieter B roads with some lovely lanes in Suffolk and Norfolk. Commercial controls with food at the start and finish included in the entry fee. A week earlier this year, so a good partner to riding the Pork Pie as well!

This ride is ideal to extend to 300 by ECEing from Cambridge, or even extend to 320km for that first double-Imperial-century of the season.

[Enter the 200 >][19-389]

[Enter the 100 >][19-230]
We love a good pork pie! Melton Mowbray is synonymous with that tasty, pastry-covered block of jelly-enshrined meat! Nom-nom! This event takes you from Girton, Cambridge, to Melton Mowbray and back via some truly scenic (in the traditional sense) and scenic (in the audax sense) landscapes. A fantastic opportunity to climb les Alpes de Leicestershire to fetch your own pork pie!

This is a surprisingly hilly — and fun! — route for one starting from Cambridge: made more fun because most of the hills are concentrated at the far end. A flat and quick run-out for the first leg, and a mostly flat and quick run back in again on the final leg mean that you should easily make back any time you lose climbing les Alpes de Leicestershire, although don't dilly-dally in Oundle on the way out if you want to beat the cut-offs!

This year Pork Pie is BRM and so will count as a qualifying ride for entry to Paris-Brest-Paris. There's also an optional extra-scenic route!
This early in the season everything's just beginning to wake up and it's always good to have something interesting to aim for.

This is a 100km triangular route with a couple of pubs as controls — the Tally Ho in Barkway serves the best coffee I've tasted outside Italy, and THe White Horse in Withersfield (formerly Bradman's) will also oblige; plus there's an optional coffee stop at Bicicletta in Saffron Walden midway between the two. Coffee and croissant at the Tally Ho, elevenses at Bicicletta, and coffee — or a pint — at the White Horse.

There will be cake at arrivée!
[13 April — The Woodman 100 >][19-419] and [The Woodman's Daughter 50 >][19-416]
A trip around the woods of mid-Essex at bluebell time. 50km has alternative on- and off-road routes which can be mixed and matched – ultra-low minimum speed of 8.3kph on the 50km event gives 6 hours to take your time to enjoy a leisurely day out.

[Enter the Woodman 100 >][19-419]

[Enter 50km event >][19-416]
[20 April — Double Dutch 200 — Huntingdon — PBP Qualifier >][19-555]
Go to Holland for the day without leaving the UK! a flat tour of the Fen with waterways bulbfields, windmills, and an optional ferry. No busy A roads; the route uses quiet lanes and local roads.

A popular Easter Saturday X-rated event around Fenlandia. Very flat! Easy to get to the start on the East Coast mainline, as well as A14 and A1 links.

[Enter Double Dutch 200 >][19-555]
[27 April — Heart of Anglia 200 — Debenham, Suffolk — PBP Qualifier >][19-71]
A new 200km route from our friend David Coupe, CTC Suffolk, this follows lanes and quiet roads around Suffolk and into Norfolk, briefly touching Cambridgeshire, visiting Bury St Edmunds, Ely and Swaffham. The countryside around this area is very quiet and this is set to become a popular and classic event. There is the option of a curry at the finish, too!

This event is a PBP Qualifier and ideal to combine with Green & Yellow Fields 300 the week after.

[Enter Heart of Anglia 200 >][19-71]
A brand new 300km event from us that starts in Girton, Cambridge, and heads far out into the 'wilds' of Suffolk, dipping a toe in the North Sea at Dunwich, and then to the civilisation that is Norfolk, before heading back to Cambridge via the 'badlands' of Fenlandia.

The route passes immediately through Cambridge, the capital of learning, and heads 90km to Ipswich, the olde capital of the "South Folk", i.e. Suffolk. The route then skirts the Suffolk Coast & Heaths AONB and visits RSPB Minsmere, before the classic seaside control at Dunwich (of Dynamo infamy) for lunch — once the largest town in all of Great Britain and the ancient capital of the whole of Anglia. The route turns back to a visit to the once second richest city in the land, Norwich, ye olde capital of the "North Folk", i.e. Norfolk, before turning to Watton, capital of not much, and on to Ely, the capital of religion, before a final push back to Cambridge.

The route starts with a long, but easy climb off the Cambridge Plain and then rolls gently, while getting steadily flatter, until the pan-flat retour for the final 60km, which makes this a straightforward 300km event. Possibly the flattest 300km PBP qualifier in the calendar with nary 2000m of climbing all told, and a great first-300 if you're stepping up to the distance.

There will be our customary hospitality at the finish, included in the entry price.
[4 May — Green & Yellow Fields 300 — Manningtree — PBP Qualifier >][19-900]
G&YF is probably the classic East Anglian 300km event, starting at one minute past midnight from Manningtree and heading north through the peace and quiet of the night to breakfast on the north Norfolk coast at Barton Mills, before heading back to south Essex via Wymondham near Norwich. This is always a popular event and attracts an even bigger crowd in PBP years.

This event is a PBP Qualifier and ideal to combine with Heart of Anglia 200, or The Capitals of East Anglia 300 (as an over-distance 200) the week before.

[Enter Green & Yellow Fields 300 >][19-900]
Possibly the flattest ride out of Essex, with only 2,500m of climbing concentrated in the first and last 50km, The Flatlands 600 is a perennial favourite. It's looking likely that this will be a well-populated ride, as it's the most obvious 600km PBP qualifier in the East Anglian region.

[Enter The Flatlands 600 >][19-549]
[1 June — Asparagus & Strawberries 400 — Manningtree — PBP Qualifier >][19-901]
The other of Herman Ramsey's Manningtree-start classics, this is a day-night-day ride starting in Essex and heading into Suffolk, then Norfolk, including a ferry crossing of the Broads, and on to a fish-and-chip dinner at Wells-next-the-Sea on the north Norfolk coast. A peaceful ride back through the night in the opposite direction to Green & Yellow Fields, with some unexpectedly lumpiness starting as you leave Newmarket, continuing through Saffron Walden and not getting any better right to the finish!

This event is always popular and more-so in a PBP year.

[Enter Asparagus & Strawberries 400 >][19-901]
Possibly the flattest ride out of Essex, with only 2,500m of climbing concentrated in the first and last 50km, but in the opposite direction to the original Flatlands.

Fenland Friends is run on the same day as [Yokrshire via Essex 600][19-382] and riders can expect to pass each other twice during the event.

These two events will be last-gasp 600km qualifiers for PBP, so likely to be quite busy.

GPS files for this event are here »

[Enter Fenland Friends 600 >][19-398]

[Enter Yokrshire via Essex 600 >][19-382]
Tom Deakins' classic overnight raid of Cambridgeshire, Northamptonshire and Bedfordshire, starting from Great Dunmow, Essex, at 9pm, and heading in a big triangle through the night to Whittlesey via Cambridge, then Newport Pagnell, and back to base for brunch. Always popular — a really lovely experience through the night.

[Enter Hereward the Wake >][19-414]
"PBP" is the blue-riband audax/randonneuring event around the world! It has been running since 1891, and is a veritable festival of cycling. Over 6000 cyclists will take part in this 1200km ride across western France to the tip of Brittany and back again. It happens only once every four years, and 2021 is one of those years. More info on Audax UK, here.

Many of the rides in the UK during March thru June are "qualifiers" for this event — to qualify you must successfully complete a Super Randonneur series of eligible rides: 200km + 300km + 400km + 600km. You pay a deposit in January when entries open, and you pay the balance on completing all four of the required BRM qualifiers.

More info to follow …