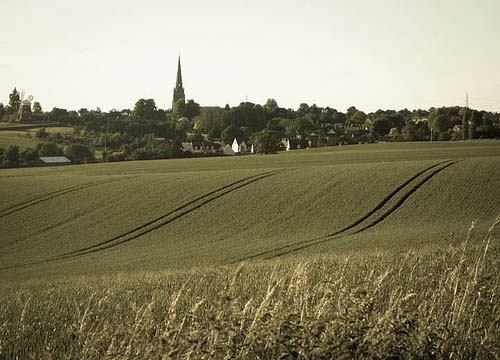 Calendar events around Cambridge and East Anglia
This page lists up-coming calendar events that start near to or pass through Cambridge, or take place in the greater East Anglia region. The list includes rides that are easy to get to on the day without a car, as well as exceptional events outside the region — looking at you, Paris. Updated October 2019
[18 January — The Kelvedon Oyster 100 >][20-245]
The third of ACME's 100k Winter Brevet Series. A visit to West Mersea, a causal island in the Thames estuary, with the chance to sample a Colchester native oyster.

Starts from Kelvedon, Essex.

Ideal to ECE to 200km for RRtY or fun!

[Enter here >][20-245]
[1 February — Knights Templar Compasses 100 >][20-204]
The fourth and final of ACME's 100k Winter Brevet Series. A themed 105k tour of Knights Templar related locations. Again, an opportunity to ECE for some winter points. Ridden all 4 in the Winter Series? Collect a shiny!

Starts from Witham, Essex.

Ideal to ECE to 200km for RRtY or fun!

[Enter here >][20-204]
[16 February — Brazier's Run 100 >][20-689]
The classic winter 100 from Victoria CC's "'ut" between Henham and Newport. There's also a shorter 50km option.

Starts near Henham, Essex.

Ideal to ECE to 200km for RRtY or fun!

[Enter the 100km event here >][20-689]

[Enter the 50km event here >][20-913]
[14 March — The Horsepower 100 & 200 — Great Dunmow >][20-389]
A good and rolling early-season 200 from Great Dunmow in Essex. A mix of quieter B roads with some lovely lanes in Suffolk and Norfolk. Commercial controls with food at the start and finish included in the entry fee. A week earlier this year, so a good partner to riding the Pork Pie as well!

This ride is ideal to extend to 300 by ECEing from Cambridge, or even extend to 320km for that first double-Imperial-century of the season.

GPS files for these events are here >

[Enter here >][20-389]
We love a good pork pie! Melton Mowbray is synonymous with that tasty, pastry-covered block of jelly-enshrined meat! Nom-nom! This event takes you from Girton, Cambridge, to Melton Mowbray and back via some truly scenic (in the traditional sense) and scenic (in the audax sense) landscapes. A fantastic opportunity to climb les Alpes de Leicestershire to fetch your own pork pie!

This is a surprisingly hilly — and fun! — route for one starting from Cambridge: made more fun because most of the hills are concentrated at the far end. A flat and quick run-out for the first leg, and a mostly flat and quick run back in again on the final leg mean that you should easily make back any time you lose climbing les Alpes de Leicestershire, although don't dilly-dally in Oundle on the way out if you want to beat the cut-offs!

As we've done for the past few years, there's also an optional extra-scenic route!
This early in the season everything's just beginning to wake up and it's always good to have something interesting to aim for.

This is a 100km triangular route with a couple of pubs as controls — the Tally Ho in Barkway serves the best coffee I've tasted outside Italy, and The White Horse in Withersfield (formerly Bradman's) will also oblige; plus there's an optional coffee stop at Bicicletta in Saffron Walden midway between the two. Coffee and croissant at the Tally Ho, elevenses at Bicicletta, and lunch — or a pint — at the White Horse.

There will be cake at arrivée!
[22 March — Chelmer CC 200k >][20-568]
Chelmer CC's annual 200km early season audax. Starts from Chelmsford.

[Enter here >][20-568]
[11 April — Nederlandse Dubbele (Double Dutch) >][20-555]
The annual foray into Fenlandia to the east of Huntingdon and Peterborough. Special 10th Anniversary edition of Double Dutch. A flat tour of the Fen with waterways bulbfields windmills and optional ferry. No busy A roads; uses quiet lanes and local roads. Includes chocolate Easter bunny. Starts from Huntingdon.

[Enter here >][20-555]
[10 May — There And Back Again (aka End Of Hibernation) >][20-130]
The return of this classic event — with a change of name — from Terry Dickerson, starting from Hauxton, south of Cambridge, just off the M11. A lovely circular route through Cambridgeshire and Suffolk, and dropping briefly into Essex near the end. Very quiet lanes and gently rolling countryside ideal for a first 200 or for riding it fixed-gear. Starts from Hauxton, Cambridge.

[Enter here >][20-130]