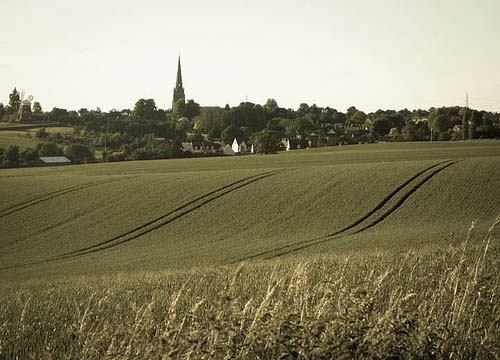 Calendar events around Cambridge and East Anglia
This page lists forthcoming calendar events that start near to or pass through Cambridge, or take place in the greater East Anglia region. The list includes rides that are easy to get to on the day without a car, as well as exceptional events outside the region — looking at you London, Paris.
Updated March 2020.
[14 March — The Horsepower 100 & 200 — Great Dunmow >][20-389]
A good and rolling early-season 200 from Great Dunmow in Essex. A mix of quieter B roads with some lovely lanes in Suffolk and Norfolk. Commercial controls with food at the start and finish included in the entry fee. A week earlier this year, so a good partner to riding the Pork Pie as well!

This ride is ideal to extend to 300 by ECEing from Cambridge, or even extend to 320km for that first double-Imperial-century of the season. Starts from Great Dunmow.

GPS files for these events are here >

[Enter here >][20-389]
We love a good pork pie! Melton Mowbray is synonymous with that tasty, pastry-covered block of jelly-enshrined meat! Nom-nom! This event takes you from Girton, Cambridge, to Melton Mowbray and back via some truly scenic (in the traditional sense) and scenic (in the audax sense) landscapes. A fantastic opportunity to climb les Alpes de Leicestershire to fetch your own pork pie!

This is a surprisingly hilly — and fun! — route for one starting from Cambridge: made more fun because most of the hills are concentrated at the far end. A flat and quick run-out for the first leg, and a mostly flat and quick run back in again on the final leg mean that you should easily make back any time you lose climbing les Alpes de Leicestershire, although don't dilly-dally in Oundle on the way out if you want to beat the cut-offs!

As we've done for the past few years, there's also an optional extra-scenic route!

Starts from Girton, Cambridge.
This early in the season everything's just beginning to wake up and it's always good to have something interesting to aim for.

This is a 100km triangular route with a couple of pubs as controls — the Tally Ho in Barkway serves the best coffee I've tasted outside Italy, and The White Horse in Withersfield (formerly Bradman's) will also oblige; plus there's an optional coffee stop at Bicicletta in Saffron Walden midway between the two. Coffee and croissant at the Tally Ho, elevenses at Bicicletta, and lunch — or a pint — at the White Horse.

There will be cake at arrivée! Starts from Girton, Cambridge.
[22 March — Chelmer CC 200 >][20-568]
Chelmer CC's annual 200km early season audax. Starts from Chelmsford.

[Enter here >][20-568]
[29 March — Stevenage Start of Summertime Specials (SSoSS) 200k >][20-321]
The classic start of summertime event is back on the Sunday the clocks go forward, supported by Stevenage CTC. With an updated route, outbound via Saffron Walden, turning at the delightful market town of Lavenham as always, and returning via Thaxted. Starts from Stevenage.

[Enter here >][20-321]
[11 April — Nederlandse Dubbele (aka Double Dutch) 200 >][20-555]
The annual foray into Fenlandia to the east of Huntingdon and Peterborough. Special 10th Anniversary edition of Double Dutch. A flat tour of the Fen with waterways bulbfields windmills and optional ferry. No busy A roads; uses quiet lanes and local roads. Includes chocolate Easter bunny. Starts from Huntingdon.

[Enter here >][20-555]
[18 April — The Woodman 100 >][20-419] and [The Woodman's Daughter 50 >][20-416]
A trip around the woods of mid-Essex at bluebell time. 50km has alternative on- and off-road routes which can be mixed and matched – ultra-low minimum speed of 8.3kph on the 50km event gives 6 hours to take your time and enjoy a leisurely day out. Starts from Great Dunmow.

GPS files for these events are here >

[Enter the Woodman 100 >][20-419]

[Enter 50km event >][20-416]
25 April — Shaftesbury CC Essex Lanes rides — [200 >][20-248], [150 >][20-250], and [100 >][20-313]
Shaftesbury CC's annual spring foray. The 150 is ideal to extend to 200 if you live close by, otherwise it should the 200, obviously.

Starts from The 'Uts, Henham, nr Saffron Walden.

[Enter Essex Lanes 200 >][20-248]

[Enter Essex Lanes 150 >][20-250]

[Enter Essex Lanes 100 >][20-313]
[2 May — Green & Yellow Fields 300 >][20-900]
Classic Essex 300km event starting from Manningtree at one minute past midnight on Saturday morning and heads thru the dark to Burnham Deepdale on the North Norfolk Coast in time for breakfast. A leisurely return via Wymondham should result in a late lunch in the platform café at Manningtree station. Usually preceded by a curry Friday evening.

Starts from Manningtree.

[Enter here >][20-900]
[10 May — There And Back Again (aka End Of Hibernation) 200 >][20-130]
The return of this classic event — with a change of name — from Terry Dickerson, starting from Hauxton, south of Cambridge, just off the M11. A lovely circular route through Cambridgeshire and Suffolk, and dropping briefly into Essex near the end. Very quiet lanes and gently rolling countryside ideal for a first 200 or for riding it fixed-gear. Starts from Hauxton, Cambridge.

[Enter here >][20-130]
[30 May — Asparagus & Strawberries 400 >][20-901]
Classic Essex 400km event that starts from Manningtree and heads the long way up thru Suffolk and Norfolk to Wells-by-the-Sea for a fish supper (be quick — the chippie closes at 7pm). It's then a long, lonely, overnight haul down fast — and completely deserted — main roads to Saffron Walden, before a sharp left-turn and heading cross-country to the finish in Manningtree.

Starts from Manningtree.

[Enter here >][20-901]
6 June — Tour de Stour rides — [Grand Tour 200 >][20-278], [Tour 100 >][20-280], and [Mini Upper 50 >][20-155]
A series of rides based around the River Stour from source to sea.

Starts from Long Melford.

[Enter Grand Tour de Stour 200 >][20-278]

[Enter Tour de Stour 100 >][20-280]

[Enter Mini Upper Stour 50 >][20-155]
Possibly the flattest ride out of Essex, with only 2,500m of climbing concentrated in the first and last 50km, but in the opposite direction to the original Flatlands.

Fenland Friends is run on the same day as [Yokrshire via Essex 600][20-382] and riders can expect to pass each other twice during the event.

Starts from Great Dunmow.

GPS files for this event are here »

[Enter Fenland Friends 600 >][20-398]

[Enter Yokrshire via Essex 600 >][20-382]
21 June — Chelmer CC's Windmill Rides — [Windmill Ride 200 >][20-272] and [Windmill Ride 110 >][20-271]
I have no information about what these rides actually are, except that they start in Chelmsford. It looks like the 200 heads thru Saffron Walden.

Starts from Chelmsford.

[Enter Windmill Ride 200 >][20-272]

[Enter Windmill Ride 110 >][20-271]
[24 June — The London Midweek Sightseer 100 >][20-558]
An incredible tour of central London from Richmond in the west to the Olympic Vélodrome in the east, and back again. North of the Thames on the outbound route and South of the Thames on the return. An infeasibly detailed routesheet and mandatory GPS issues in the canyons of London-town, this is a truly fascinating event. Included in this list because it is spectacular! A bit of drive to get to the start, but worth it.

This event runs on a Wednesday; it runs again on a weekend later in the year.

Starts from Hampton Hill, West London.

[Enter the London Midweek Sightseer >][20-558]
"We're just going over to see the neighbours!" — 1004km cycling event starting from Witham, Essex, and visiting quite a bit of South Wales, while taking in the Cotswolds, Forest of Dean, and Welsh Valleys. There will be an ACME 'Tea and Welsh Cakes' party on the Black Mountain.

Starts from Witham, Essex.

[Enter this event >][20-132]