The Red Penny Ride 100km calendar event Enter this ride
9.00-10.30am (staggered starts) on Sunday 15 November 2020, from Saffron Walden, Essex.
100km, 12.5 to 30kph (3h34m to 8h34m). 970m of climbing.
Start the new audax season and keep your fitness over winter with the Saffron Walden Winter Series, The Red Penny Ride being your first chance in November: a scenic loop to Maglia Rosso and back, cutting across the grain of usual Essex rides.
IMPORTANT — following Bozza's announcement for a further lockdown in England thru November, this event is likely to have be postponed to December 2020 or January 2021 — we are waiting for clarification. Entries will remain closed until we are sure of the date we can run this event.
This ride starts from Saffron Walden and heads straight up the chalk escarpment to Sewards End, thru Hempstead (the birth place of one Richard Turpin), to Steeple Bumpstead and into the lanes. The trees will be in full autumn attire, with gold and brown strewn across the landscape. A quick info control in historic Great Yeldham before looping across the wide open vistas of Suffolk to brunch/lunch at Maglia Rosso café and bike shop.
The route passes nearly a dozen halls of varying sizes and levels of grandeur and I was tempted to make that a feature — maybe a future event.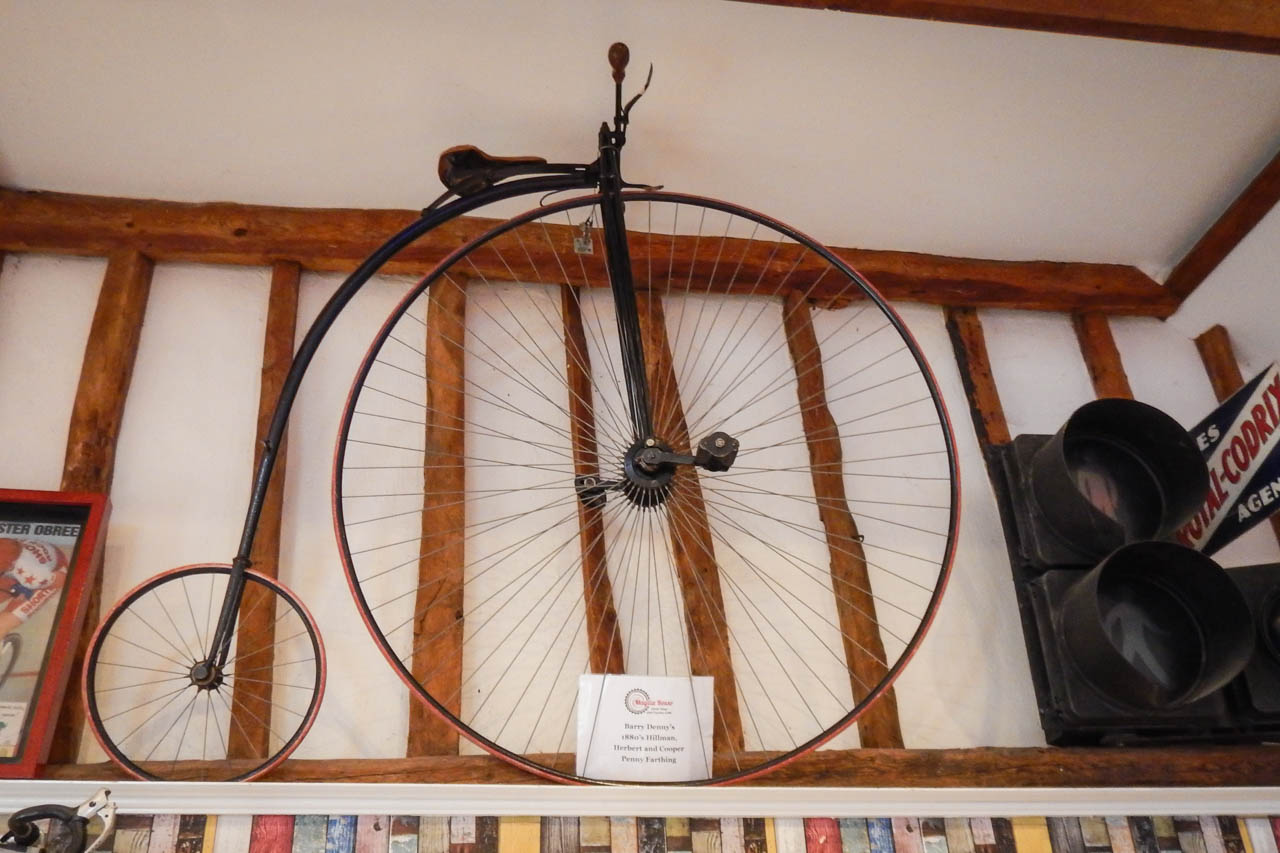 'Maglia Rosso' is Italian for red shirt, and Barry, one of the owners, has an 1880s 'ordinary' — more commonly known as a penny-farthing — hanging in the café, hence the name of this ride. FWIW, Barry still races his ordinary, I am led to believe.
After a quick pit-stop — you will need to get a move on to make space for those behind — then it's out to Lady's Green to answer another question before a lovely, lumpy retour to Walden, dropping into town from Ashdon.
This is a lovely laney ride with a surprising roll to it — great as a 100km ride for winter fitness, or with a bonus 100km for your November RRTY!
IMPORTANT — this event will be run under a strict, covid-safe protocol throughout. You will be required to follow this protocol during the entire event for your own health and for those around you, and to stay within the law. See this page for the current protocol.
NOTE — this event will be limited to 30 riders only. It will be a car-park start/finish. Entries open soon (waiting for the event to be added to the calendar). We expect the event to fill up quickly and will run a waiting list after.
Info — validation can be using receipts in the classic fashion. This year we are also able to offer "no-touch" validation using GPS, so you can carry a picnic and stay distant from other people — details will be sent to all entrants.
The route
The route starts on a quiet-and-quick B-road to Steeple Bumpstead, with its cheeky-shaped, historical and coolly-named, late 16th-century "Moot Hall", passing through Hempstead on the way, birthplace of Dick Turnip.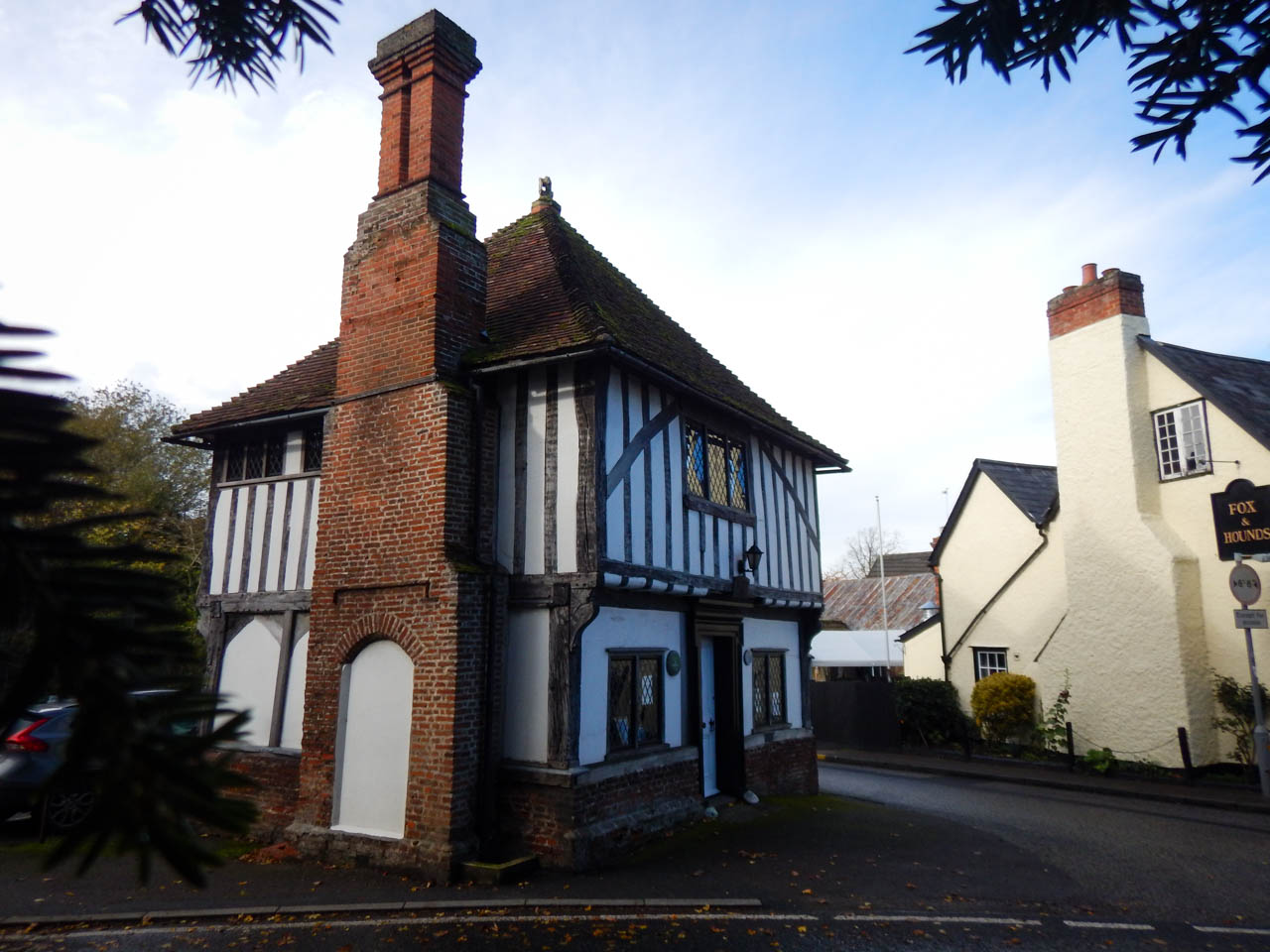 From Bumpstead the route heads into the lanes and stays there almost all the way to Lunch at Maglia Rosso, Hawstead (nr. Bury St Edmunds, i.e. Suffolk), via an information control at Great Yeldham. This line crosses the grain of most routes around these parts, only joining up with other routes for the final sprint to Hawstead.
After an optional pitstop, the route heads due west to a nearby postprandial info control near Ousden, before heading south-west back to the start, again following a generally cross-the-grain route, saving some lovely ascents for the final 10km, as is the Essex tradition.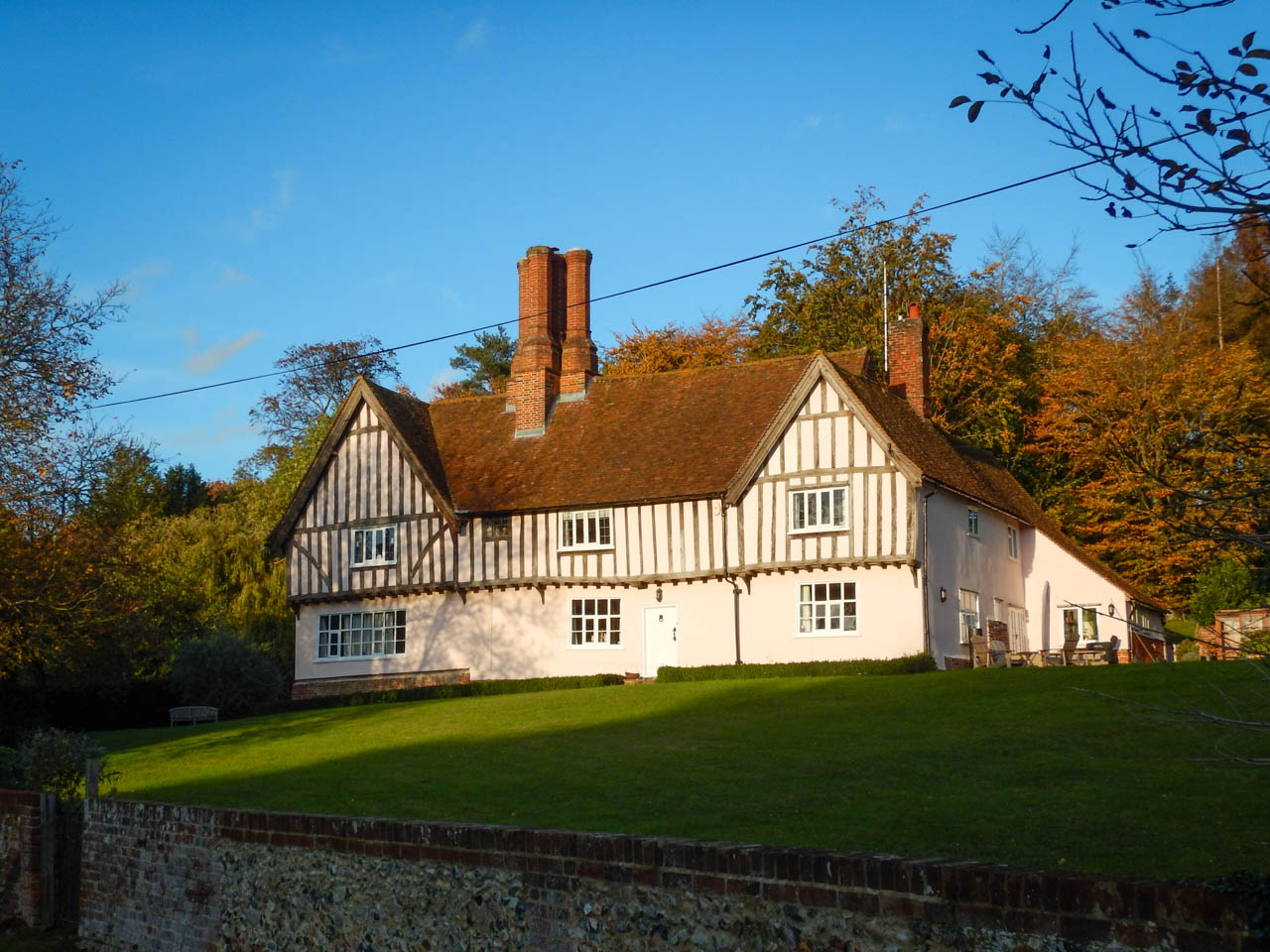 The controls
Start and finish at the car park on The Common in Saffron Walden, at the bottom of Common Hill, CB10 1JG.
There are two information controls, and one commercial control at Maglia Rosso, Hawstead:
Info control in Great Yeldham, around the corner, just after you turn left off the main road by the Great Oak;
Commercial control at Maglia Rosso: either get a receipt, or present your brevet and get it stamped; or a selfie, or record on GPS;
Info control in Lady's Green, 10km after lunch.
Toilets are available at the start/finish in Saffron Walden opposite Bicicletta (I must check they'll be open on the Sunday), and behind the many hedges along the route.
The routesheet
The routesheet is the de facto navigation aid for any audax. I provide two: one has distances between instructions and holds your hand; the other contains just the turn-by-turn instructions with only as many distances as necessary for navigation and planning, as preferred by old-school audaxers: (updated 2 November 2020)
I usually ride with both the routesheet for navigation, and a Garmin to beep when I go off-course.
The GPS files
IMPORTANT — make sure you understand which version of the following GPS files are most suitable for your device.
Garmin Edge devices — new 500, new 700, 800/810/820, 1000, 1030 — use TCX; 10,000 points should be okay
The RideWithGPS IQ App also allows direct download from the pinned track to the latest Garmin Edge units
Older Garmin Edge devices — you're in a murky area in that TCX should work, but you may get a more reliable result from GPX; 10,000 points should be okay
Wahoo devices — TCX 10k, or "pin" the RideWithGPS route
Older Garmin devices — GPX and either 250-point or 500-point depending on which device.
Make sure you test these files out on your device before you start!
The full-route files are provided as a single TCX or GPX each. However, the rest of the GPS routes, where the route is split into multiple GPS files, are provided as a ZIP file for each format — you require all of the files in the ZIP file!
The routes are provided as follows:
a single route for the whole 100km — FULL;
There are additional notes in the organiser's notes and routesheet, including cautions and alternative routes. It is your responsibility to familiarise yourself with the route and any reported hazards before you start, especially as none of this information is included in the GPS files!
This is now where it gets complicated — there are a LOT of options here, sorted by how split up the route is, how many points in each part, and whether it's TCX or GPX.
---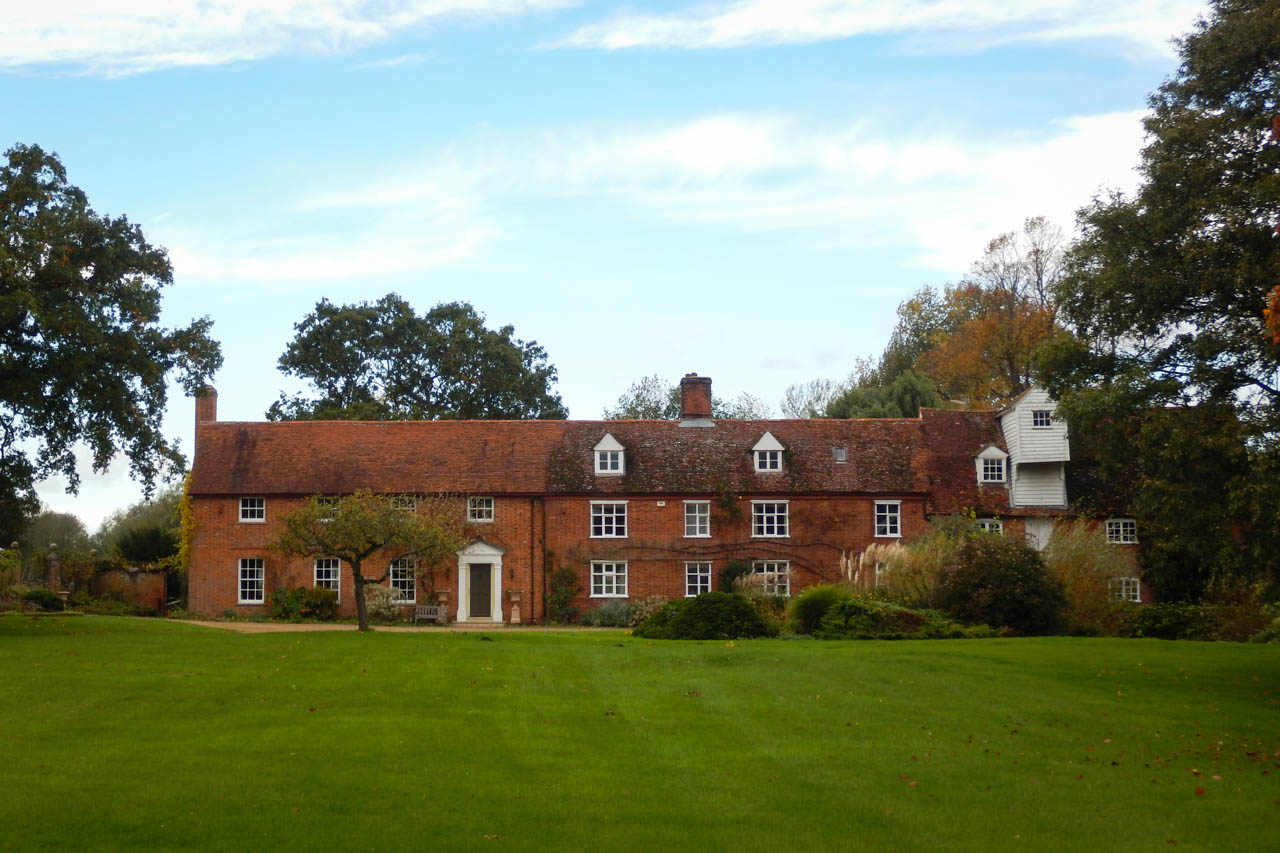 Getting to the start
Hopefully you live close enough to cycle to the start. For many riders this event will be perfect to extend to 200km for two points and November RRTY. For those who wish to drive, there are acres of free Sunday parking at Swan Meadow car park (Park Lane CB10 1DA).
Saffron Walden is reasonably well-served by train from Liverpool Street and Tottenham Hale, with a gentle 4km ride up from Audley End station into town. RideWithGPS course here. Alternatively, catch the East Coast Mainline train from King's Cross to Stevenage and ride the 50km to and from Saffron Walden to extend to 200km and two points.
If you intend to drive then please park in Swan Meadow car park and ride over to The Common — Swan Meadow is vast, whereas The Common is much smaller and used heavily during the day by locals popping into town. Wherever you park, please park considerately.
Refreshments
During this "covid new normal" we are still finding our feet. At the moment we are trying to work out how to provide some light refreshments, whilst also discouraging groups forming and hanging about, which would be against the law and could potentially see us hit with a very large fine. If we are able to then please be conscientious and avoid either grouping or mingling, as either event could get us spoken to in The Loud Voice!
On completion
This is an x-rated event with a postal finish this year, in the current epidemic conditions within the UK, in order to keep everyone safe. You can validate your ride by classic receipts, or using GPS, in which case do the following:
Validating with receipts — fill out your brevet with establishment name of the receipt, and time. Then put your receipts together with your signed brevet and post them back to me.
Validating with GPS — write "GPS" in the first box inside your brevet, sign the reverse, and post it to me. Then send your GPS track to me via email to nick@camaudax.uk in whatever format you have it. I will also accept a link to your efforts on Strava or RideWithGPS. See here for more information about validating by GPS.
I am hoping to be at The Common car park to greet you all back from about 2pm, but in case you are back before two, or else I get moved on, then please revert to a postal finish and post your brevet and proofs-of-passage back to me.
You can of course pass by my door — you probably will in fact! — and drop it through my letterbox on your way back to Swan Meadow car park, the station, or Cambridge area — but please do post everything sealed inside the poly-bag so that your receipts are kept with your brevet as they land on my doormat.
All brevets and GPS files must be received before the end of Saturday 22 November 2020 to be included in the results.
Have a great, safe ride! Enter this ride