Cambridge PBP Pubinar #1 — The Red Lion, Histon (18 June)
The inaugural pubinar for Cantabridgians to discuss Paris-Brest-Paris, ask questions, posit hypotheses, have a drink and a chat. Martin hosted, NickW mostly presented, Alan asked a lot of questions.
Attendees — Martin Stefan (org), Alex Brown, Nigel Deakin, Peter Harper, Nick Jackson, Phil Latin (St Ives), Alan Sousa da Silva, Nick Wilkinson. Apologies — Ian Bird.
This is a summary of the notes that I (NickW) took with me to the event. I also handed around my PBP 2015 brevet and medal, as well as the ACP SR medal I received for qualifying in 2015 with a "true SR" of 200 + 300 + 400 + 600km events (without longer-for-shorter substitutions). And I took a 2015 jersey and gilet in size L for people to try. I've embellished my notes beyond what we spoke about in the pub where things may have been missed.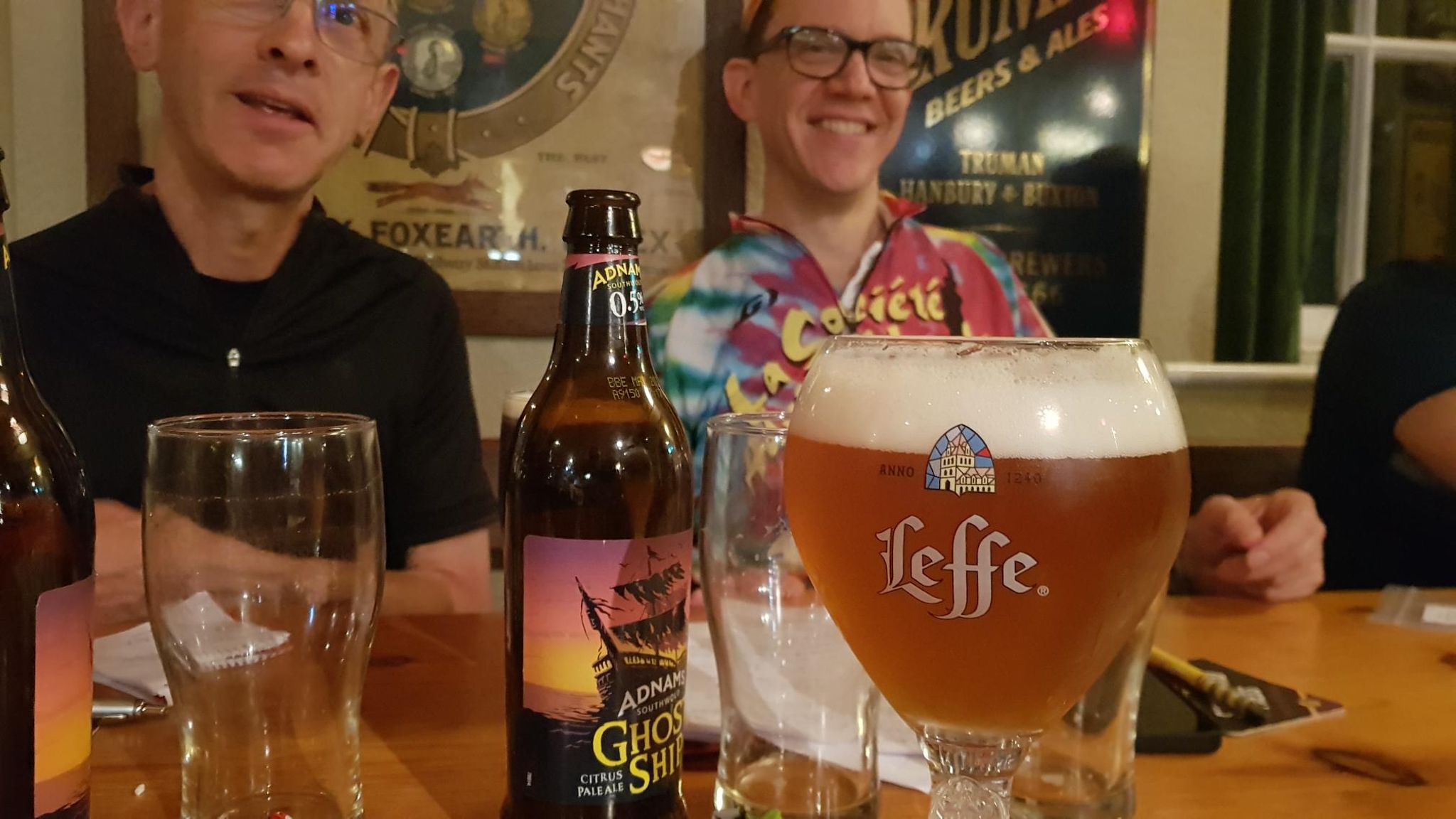 Of course, I broke out the Adrian Hands jersey and cap — I got quite a few funny looks from other punters …
UPDATE — ACP released "rider dossier" packs with lots of additional information today (19 June). I've included various clarifications throughout, given all this new info.
And the second Cambridge PBP Pubinar notes are here.
PBP History
PBP started as a race in 1891 to prove the longevity of tyres and sturdiness of bicycles. It was also used to prove that cars could go those sorts of distances — an alien idea now that it was even questionable, but back then Peugeot (I believe) reported on the race, taking far longer than the cyclists to get back to Paris, but proving the new-fangled motor car had legs, so to speak.
There's a good summary of the history on Audax UK's site, here.
Interestingly, Audax UK and UK riders seem to have amassed a fair number of awards for attendees at recent editions of PBP, we "send" quite a sizeable contingent every time (usually duking it out with Germany on numbers, after France, of course).
Not Paris
From the rather long, four-sheet map that NickW produced for the table top, it was clear that the start is quite a lot further from Paris than in previous years, when it started in St Quentin en Yvelines, which itself isn't really Paris.
Lots of riders will be staying quite a way from the start in Rambouillet — Martin is going to try to organise a get-together on Friday and/or Saturday nights for the Cambridge contingent.
"Race out, tour back"
Historically PBP controls are timed tight on the way out and loose on the return leg. This has traditionally been summarised as "40 hours to Brest; 50 hours back". Closer inspection of Nick's brevet from 2015 indicated 43h23m to Brest (although we incorrectly calculated 41h while at the pubinar), leaving 46h37m for the return.
UPDATE — the new documents just released give the time to Brest this edition as 42h6m and therefore the return is 47h54m — as near as makes no difference, 42 hours to Brest and 48 hours back.
And for the 84-hour starts — 38h22m to Brest; 45h38m back.
And for the 80-hour starts — 36h48m to Brest; 43h12m back.
Given that I got to Brest with just two hours in hand in 2015, that means I would always be bouncing on the limit all the way back to Paris, which I was — so sticking with the 40/50 split does, logistically and for pacing, make a lot of sense.
Getting there
Some people are driving; some are travelling over with family. A lot of riders are catching the overnight ferry from Newhaven to Dieppe and cycling down to Paris — there will be a pub-meet in Newhaven from about 8pm before riding down to the port at about 10.45pm.
The cycling option is great fun to lead into the event, but getting back to Dieppe the day afterwards is utterly, mind-blowingly, daunting! There are trains to Dieppe, but space for bikes will be limited.
I'm undecided at the moment, but I have a bike space booked and the option of taking la voiture.
Staying there
Hotels around Rambouillet are rammed — the quickest clickers booked all the rooms last year and the rest of us may be quite some way out.
There's a lot of camping going on this time around — in 2015 there was no official site, but this year there are lots of campsites close, plus glamping, plus a motorhome park.
Saturday
After registering, the rest of the day is for socialising.
A lot of groups of riders, particularly visitors to France, head off to find a bottle of wine 20-30km from Rambouillet and make a day of it. The USAnians are particularly noticeable, because they head off à l'audax with a team captain, who blows a whistle to start and to stop the group. Typically riders head out along the route and back again to familiarise themselves with it — it's less critical this time, as the start/finish is now rather benign by comparison to the St Quentin start/finish.
I'll be spending most of the day on the LEL stand in the registration hall (if it's inside; outside otherwise). UPDATE — it looks like it's outside this year; let's hope for a bit of sunshine!
Martin volunteered to find somewhere to gather Saturday evening for a meal in Rambouillet for those Cantabridgians who are staying nearby.
Sunday
Check out of hotel.
Find somewhere to sit around in the sun.
Queue for start.
Start.
However … Sunday is a big empty day to fill before the early-evening starts. Rest and relaxation is the main order of the day, but nerves and crowds can make it stressful. The main things are to keep fed, to keep watered, and to rest and relax.
Finding food and water can be tricky, so be prepared to forage for it on Saturday and bring it with you Sunday, even if you end up chucking it away because you found better.
For those who paid for the lunch on Sunday, don't wait until later to have it, do be near the front of the queue! In 2015 it was a self-service buffet and the earlier eaters each took rather more than the caterers had planned for, and so there were just a couple of slices of bread and some chicken sauce left when we got there and still a massive queue behind! Consider having a viable Plan-B in case this happens again.
Topping up on sleep while you can, even just laying out on the grass, is a brilliant idea.
And lock your bike up, wherever you leave it!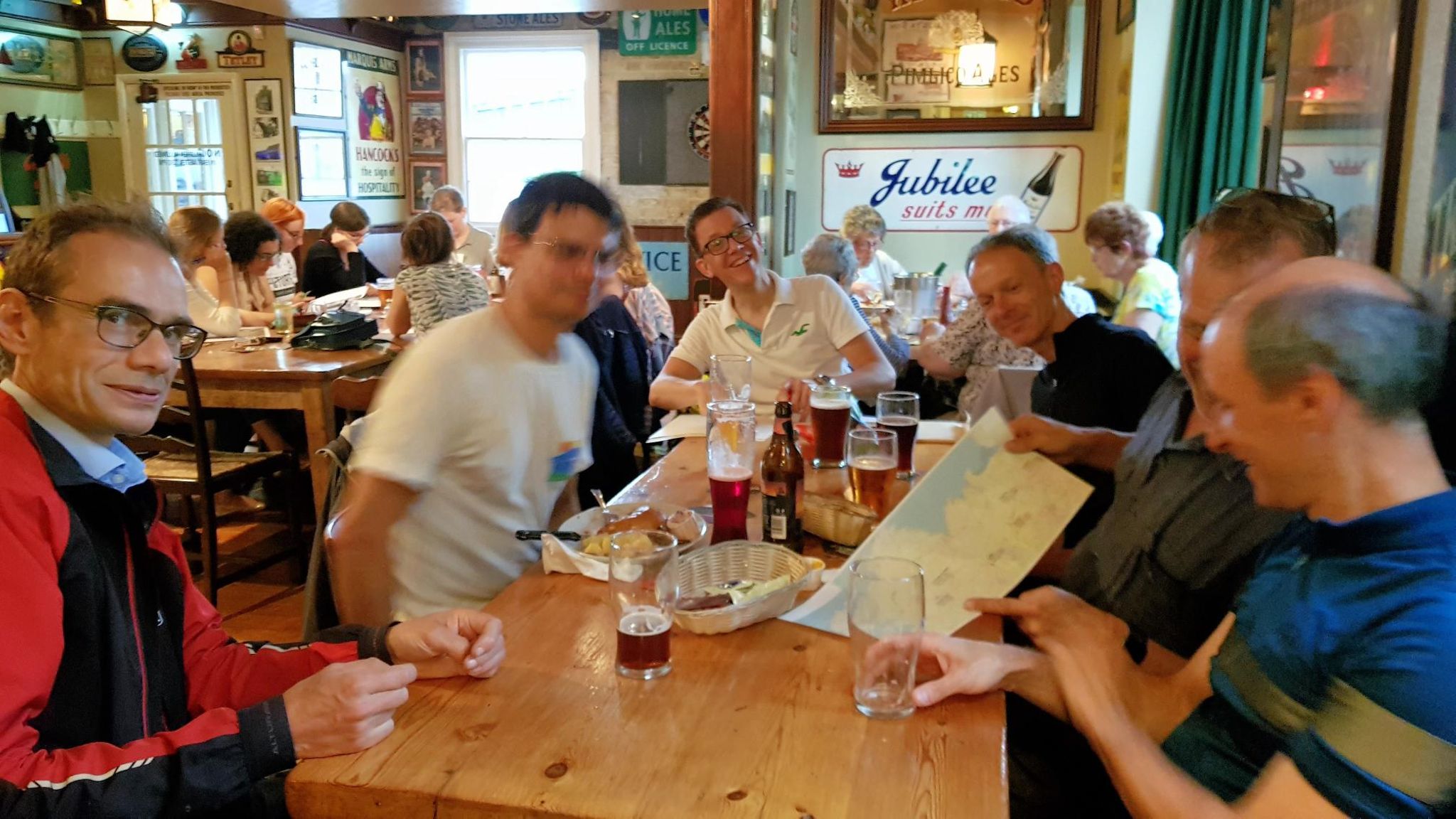 Queues
On Saturday you'll queue for everything, and some of those queues will be rather long, often an hour or more:
Bike-check — you queue outside for nearly an hour. The time you've been allocated is approximate, in order to spread riders out throughout the day. There were three or four inspectors in the tent, where they checked lights, brakes, and that nothing will fall off (the bounce test). You'll be issued with a sticker for the frame, and a ticket to take to registration. Then lock your bike in the bike park.
Registration — queued inside for about 40 minutes to register. Lots of volunteers and you can select one who speaks your language — but they then have to run off to find your registration pack, which slows it down a bit.
Jerseys — after registering, you then have to queue again for jerseys, so another half-hour gone.
UPDATE — the docs say that jerseys will be pre-packed into our registration packs, so that would be one queue avoided; I'll believe it when I see it, though — all it takes is a late delivery of jerseys and they're back to sorting them on the day itself.
And on Sunday, you should aim to be in the queue for the starting pen around 45mins to an hour before you're due to start. As I'm in the first 90-hour wave, along with Martin, we'll be hard on the heels of the Wacky Racers (vélos spéciales), so it should be obvious to us where our place in the queue is; later groupings will be less obvious and you'll get quite a knack for reading dossards from a distance …
Dossard and frame plate — and wristband, and frame tag
Everyone is issued with a dossard — rider number placard to be affixed to the bike, usually to be read from the side. They will also give a frame plate to attach to the front of the bike so that the official photographers can associate the tens of thousands of random photos back to each entrant. And a sticker to go onto your helmet to associate you with your bike (although helmets are optional, so a number of British riders ended up just sticking them to the brevet baggie in their pocket — Continental riders all wear helmets, compulsory or not).
UPDATE — this year it's wristbands rather than helmet stickers. This means we'll all get a tan line where we're trying not to get one …
ALSO — the dossard must be mounted vertically on the frame, because the electronic frame tag is embedded inside it. So this year we'll ride our bikes over the timing beam at each control, and can then take our time doing the real-hooman validation, with a pen and an ink stamp and wotnot.
Water
Every control has somewhere to refill bidons. Not all are to the same standard, though. Some are outside taps, others racks of faucets; some you use the toilet basin.
Fortunately there are plenty of random people who provide water freely all along the route — from hosepipes in their front garden, to jugs at lemonade stalls, to people parked up in field gateways with water barrels from their caravan.
Feeding
Almost every control has two eateries — a café for a baguette, croissant, and coffee, and a sit-down restaurant for hot meals. These are often in distinctly different locations at each control and it's not always obvious which is which.
It is possible to eat outside the controls, using boulangeries, tabacs, and mini/maxi-supermarkets in towns and villages, or to rely (to an extent) on the kindness of strangers who live along the route. Many bars and cafés stay open long hours to support PBP riders. There will be quite a few pop-ups, too, especially in party towns such as Sizun.
Alex asked about getting a raw mouth from eating lots of baguettes — it's definitely a thing that I suffered from in 2015.
Many riders eat away from the craziness of the controls, lounging outside pizzerias and heckling riders as they go past.
Don't expect McDonald's to stay open to UK hours, though. Also, don't expect to see well-stocked service stations that we rely on in the UK, either.
Shopping
Generally, shops open 8am-to-4pm and are closed 12pm-1.30pm for lunch, except for supermarkets. Don't ask for lunch after 1.30pm at cafés, the answer's likely to be "non!". And most places will be closed on Sunday.
Paying for things
Continental Europe doesn't support the range of payment options that we do in the UK. Visa Debit is not universal; nor is Apple Pay. Hotels may take your UK plastic, as will supermarchés, but don't expect the same service in boulangeries ou tabacs.
Cash is the only reliable method!
I recall I carried about €150 on the event, and that was plenty.
Bag drops
One word — don't! Read the entry for Loudéac and then carry everything that you need with you.
Changes of clothes
If you can get away with riding the whole event in one pair of stinky shorts then do so, it's much simpler. If you do need to carry something, stash it well. I'll be taking a single change of shorts and jersey this time, to help manage saddle sores, but on previous events I haven't bothered.
Sleeping
If you're fit enough to build up a buffer then sleeping is definitely an option. I think I managed to get by on about six hours in 2015.
Many controls have dormitories. You pay for these — typically €3 for a few hours; cash.
Some locals along the route will also have deck chairs you can catnap in along the route.
Me, I'll be carrying an ultra-lightweight sleep kit that weighs about 300g — it consists of a cut-down supermarket freezer shopping bag as a mat, plus a [soon-to-be-]cutdown sleeping bag liner. I'll use my Carradice as a pillow. And I'll wear extra layers for warmth, if I need them.
Basically, by day three I'm usually so tired that I can sleep anywhere no matter the conditions …
Mechanical service
Many/most controls have mechanical service. These are, I think, operated by local bike shops. You pay for this, in cash.
Removing shoes
None of the controls require you to remove your shoes, or at least not in 2015. I recall that some controls put hardwearing coverings down to protect the floor underneath. We slept on one of those coverings …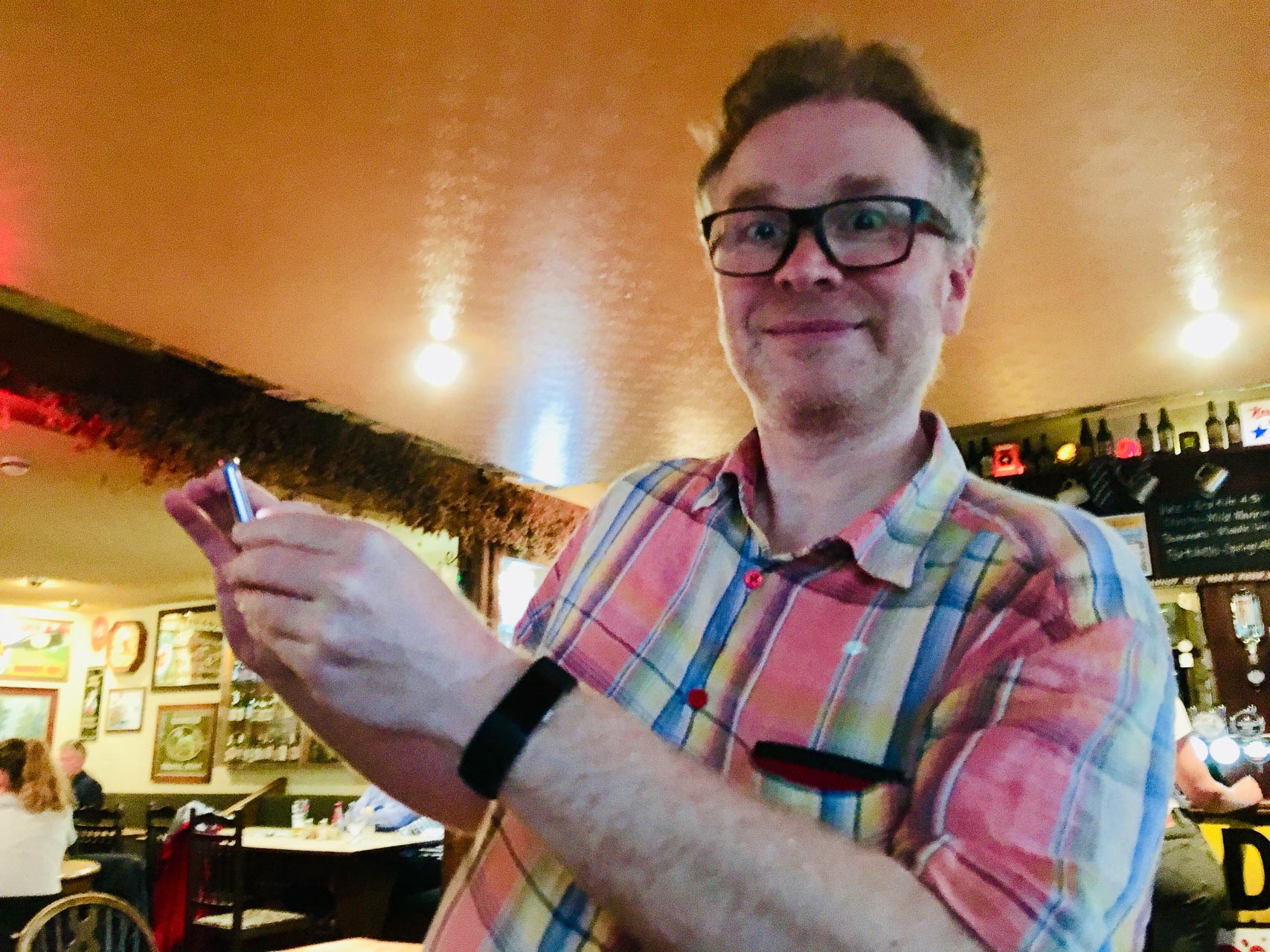 Motos & marshals
At the controls, there will be quite a number of volunteers in gilets jaunes guiding cyclists and controlling the traffic.
Out on the parcour, several major road crossings will be manned with marshals to control the traffic — and the cyclists — to ensure safety.
There will also be motos patrolling the route — marshals on motorbikes. They have the authority to stop traffic, unlike in the UK. Generally the motos are looking out for rule infringements, such as riders leaving the course, lack of lights, lack of gilet at night, and riders in distress. It is not uncommon to be told to stop and don a gilet, even though the witching hour is not yet nigh. Nor is it uncommon for motos to stop and bodily drag sleeping/comatose riders away from the road edge deeper into the verge for their safety.
At any time, do what the marshals or motos instruct, or risk a time penalty!
Locals
The support from locals along the route is legendary and truly amazing. At all hours, locals line the route clapping riders through with a hearty "bonne route!". It is one of the best parts of PBP — I smiled so much in 2015 that after two days my face hurt so much that I had to stop doing so!
Many families open up their gardens and/or their homes to riders, offering the simple things such as water, or a coffee, through to food, cake, and somewhere to spend a few minutes asleep. Many don't want anything in return, but some will give you a card with their address and ask that you send a picture postcard from home to say thank you.
But beware the children — they will hold their hands out for a high-five, but be gentle, because a hand-slap at 20kph can hurt!
Medication
This wasn't a topic I was going to discuss directly, but we got onto the subject of painkillers and stomach-settlers.
The first point was that some form of stomach-settler is highly recommend. However, the usual chalky antacid tablets are apparently not the most effective remedy for an upset stomach. The recommended over-the-counter medication for reflux is "omeprazole" or something? Ask a doctor.
And on the use of ibuprofen or other NSAIDs — this can cause acute kidney damage and even failure in endurance athletes; but then so can ultra-endurance sports, so it's an increased risk, rather than an outright risk. Neveretheless, non-NSAIDs may be more appropriate. All related to muscle breakdown, or "exertional rhabdomyolysis". Thanks to Alex for the names and refs.
And an interesting video with Mark Beaumont here, where he discusses many things, including NSAIDs.
Timing chips
Everyone is issued with a timing chip, which can either be strapped around the ankle, or attached to the shoe. Nigel asked about fastening system, but I honestly cannot remember; I do recall that I ended up not returning the ankle strap, because I removed it and fashioned an alternative fitment to my shoe, I just can't remember how — might be worth taking some zipties, just in case … looking at a photo of me at the end, I now recall that I was able to slip it over the velcro strap on my shoe, which was a lot more comfortable than wearing it around my ankle.
UPDATE — this year the timing chips are mounted in the dossard (frame plate), so we'll ride our bikes over the timing mat/kerb/sleeping-policeman at each control on the way into bike-parking, and can then take our time doing the real-hooman validation, with a pen and an ink stamp and wotnot. The dossard must be mounted vertically on the frame, apparently.
French cycling veterans
PBP volunteers comprise a strikingly large veteran cycling contingent from western France. They have been the mainstay of the volunteer group for many editions as their legs abandon them, but they wish to stay close to the sport. In 2015 my bike was inspected by Eduard — he was treated with deference in the inspection tent by the younger volunteers, he couldn't stand, and he looked about 90 — but he was there and looked delighted to be involved! Bravo! He wasn't sure what to make of my Brompton, thobut …
Each control has a bike park — you'll find the veterans in cloth caps leaning on the railings commenting to each other on each of the bikes they can see, and it's for them that I'm hoping to ride my 1978 classic Peugeot, like this one, albeit en pignon fixé.
Bike parking
There's a mix of styles of bike parking at the controls. Some have horizontal bars and you hook your bike up by the nose of the saddle. Many have metal fencing and you lean your bikes against them. Carhaix just had a gravel sports pitch and you laid your bike down.
Finding your bike, especially in the dark, is an art form — particularly when helpful volunteers move it to make space for another. Locking your bike in situ can be a sensible mitigation, but you'll still have to remember where you left it.
GPS files and routesheet
Although ACP do produce an official set of GPS files, these are wrong in some of the details, where the locally-run controls route riders differently into the controls than ACP in Paris believes they should; Tinténiac is an excellent example of this — the official route would have 6000 cyclists push their bikes through a 4ft doorway. There were also differences in routing through specific towns and villages. Instead, I maintain my own route on RideWithGPS here (also below), which includes some of these oddities; I will slice and dice to different formats shortly before the event.
At some point I will also write a detailed routesheet from StreetView, something that was appreciated by riders from numerous countries in 2015, who approached me to give thanks — a pleasantly unusual experience!
UPDATE — the official routesheet is now available. It's just two sides of A4. I expect mine will have a little more detail in it and will probably run to between eight and twelve sides of A4 …
IMPORTANT — the route is waymarked with arrows and the arrows are the definitive guide — follow the arrows! The GPS track and routesheet are only for information, such as "roughly how far to the next control?", or "how far until I turn off this road?".
Controls
There are 13 controls, plus five rest stops, probably two secret controls, maybe three, plus arrivée.
Conveniently the controls were listed on the paper map I took to the pubinar, with distances marked. Not every stop is a control; not every control is the same as the others. Controls tend to be delegated to the towns to run themselves, apart from the control-zone itself.
At each control, including secret controls, the actual "control" is a room or fenced-off area within a hall and you walk in one way, where you cross over the timing mat, and out a different way so that you don't double-trigger the timing system.
UPDATE — since the timing chips will be mounted on the bikes this year, any one-way system through the control-zone will be more crowd-control than technical.
Rest stops
The route passes through or by a number of additional rest stops that are not compulsory controls. These include:
Mortagne-au-Perche outbound only — it is a control on the return leg
Quédillac in both directions — this one is easy to miss, because it's set off to the right (outbound) or left (return) without marshals in the road (because it's optional)
St-Nicolas-du-Pélem in both directions — you must ride through this control and it is likely to be a secret control again so requiring a stop on the outbound leg.
The rest stops are excellent alternatives to the three war-zone controls of Loudéac, Carhaix and Brest.
Secret controls
There were TWO secret controls in 2015, although I thought there had only been one (NickJ did mention this, but only on closer inspection of my brevet did I realise there had been two). The first was St Nicolas du Pélem outbound — you must ride through the rest stop, but it was also a secret control and so you had to stop for the control. There was also a random secret control on the return leg, and I suspect the location of this may change this year, due to the new dog-leg added to the route to bring the distance back up, following the relocation of the start.
List of controls and rest stops
[RS / 12] Mortagne-au-Perche — 118km / 1096km
Mortagne is quite a compact control. There is a large sit-down restaurant in the main sports hall, and a small gazebo/hut in the car park for random baguettes and cans of fizz, although this may be limited to the outbound leg.
It's on top of a hill, but you won't notice it on the first stage, not with the big groups of fast riders towing you along. The return leg does have quite a long steady ascent that you'll really feel with 1000+km in the legs, and it steepens with several sharp ramps near the top.
On the outward leg, Mortagne is only a rest-stop, although the route does go in one side of the site and out the other. On the return leg, Mortagne is a full control and you must stop here.
I recall showers; I don't recall beds.
[1 / 11] Villaines-la-Juhel — 217km / 1012km
Villaines is the liveliest control, with bike parking stretching the length of one of the main streets, so lots of spectators line the railings to observe the riders and check out their equipment. There is usually music pumping out 24-hours, and often live interviews with random riders take place to the delight of the locals. I think some of it is even broadcast on local radio.
The control itself is adjacent to the café, so it's possible — at least distance-wise — to get in and out quite quickly. However, the toilets at this part of the control comprise just a few Portaloos, which can require queuing. The water taps are a board of faucets, à la Brampton (but nicer-tasting); these taps are also used for hand-washing, as they're next to the Portaloos.
I've never visited the restaurant, because I never realised there was one — it's quite a way from the actual control, and I think there are volunteers guiding riders there and back.
This is the first required stop and is a long way into the event. Being able to ride for a long time without stopping is of great benefit on PBP!
[2 / 10] Fougères — 306km / 923km
This is a very large control on a college campus. The control itself was a fenced-off area of the sports hall at the very far end — and top — of the site. The hall also contained the café, which was so inundated, because it was the obvious place to eat, that they were struggling for supplies.
There is also a restaurant at the other end of the campus, nearly quarter of a mile away — if you go there, take your bike and leave it on the grass outside (with a lock), otherwise you'll have to walk half a mile in cleats.
The dormitories are in the building between the control and the restaurant.
[3 / 9] Tinténiac — 360km / 869km
Tinténiac is a compact control. The official ACP GPX files indicate that you go to the front door of the school, but the reality is that you enter via a small industrial estate at the back, to avoid squeezing 6000 bikes through a 4ft doorway.
Although it's a compact layout, the restaurant is down a couple of corridors, while I recall the café is a tent in the quadrangle, with queues, so this control can still be a bit of a time-suck if you aren't sure where you're going or what you want.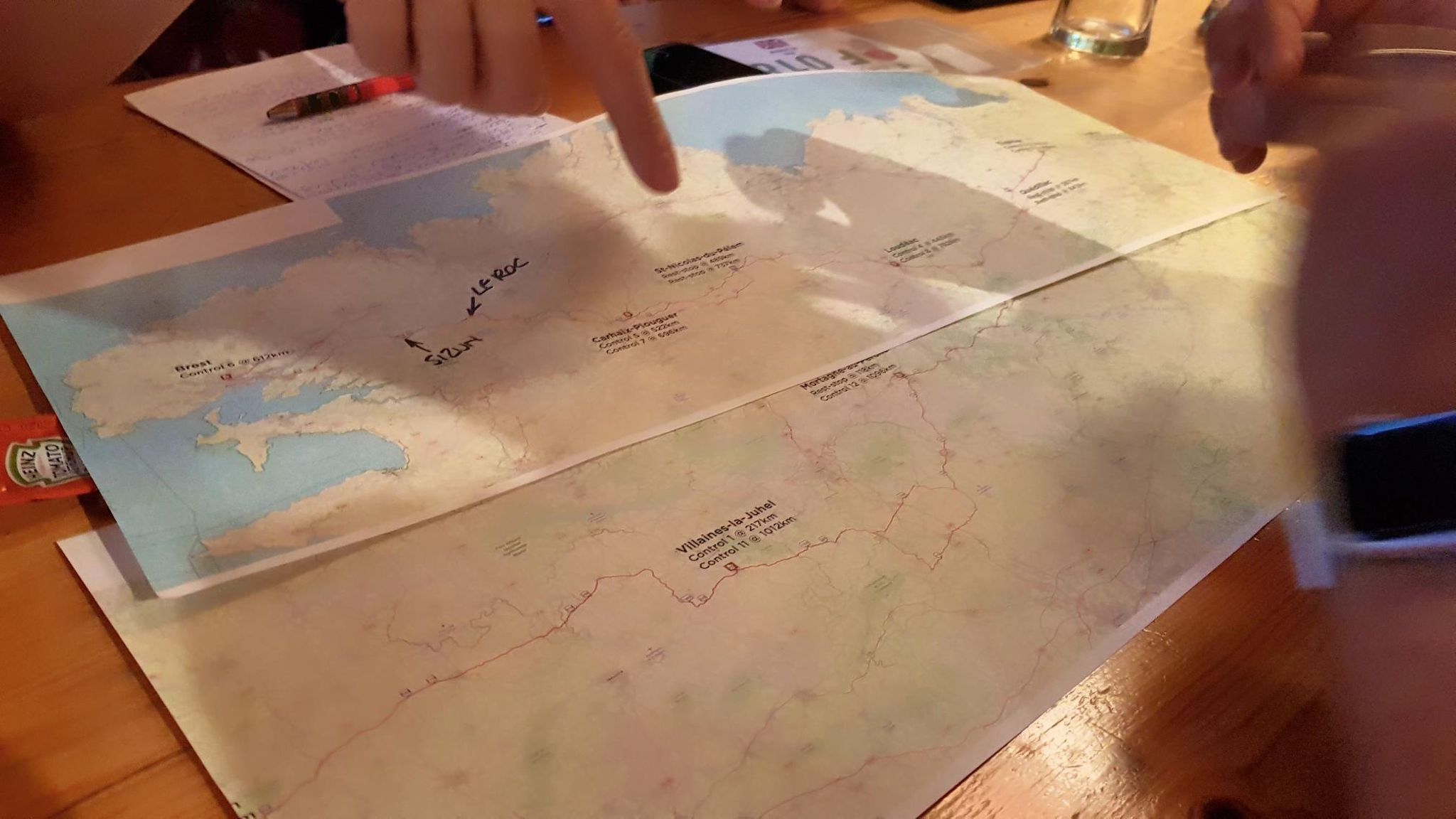 [RS / RS] Quédillac — 387km / 842km
Just 27km after Tinténiac, this small rest-stop is set back from the road on the right-hand side — if you find Tinténiac is rammed on the way out then push on to Quédillac for food and/or a bed.
It is also 60km on from Loudéac on the return, so is a useful stepping stone as you battle fatigue back to Paris.
Just be aware that it is very easy to miss this stop, as it's not a full control and so marshals may be absent from the road, and the route doesn't go through it, just past it.
[4 / 8] Loudéac — 445km / 782km — bag-drop hell
This control is a war zone when you're in the bulge!
It's also a crazy control due to the hemmed-in nature of the bike park and facilities.
The control room is on the right-hand end of the building on your left as you enter the bike park. You exit the control room into the café, which is the obvious eatery — so obvious that the queue is quite big. But if you push your way outside, you can come back in thru the next door along to the restaurant, which, although still a fair-sized queue, is a decent size. I recall, though, that they hadn't really got the tills set up for speedy transactions, so the queue to pay was longer than the queue to get served.
This was the bag-drop control in 2015. Lots of Americans and Asian riders paid for this service. Unfortunately, the bag drop was literally that — 1000 bags all dropped under a covered area to the right of the bike park, with no organisation and seemingly nobody in charge. The unfortunate riders who were hoping to change shorts were faced with diving into the pile and checking every single label to find their own bag — the sense of anguish was palpable!
The toilets are lower down the site on the far side, lots of steps.
[SC / RS] Saint-Nicolas-du-Pélem — 489km / 737km
The route passes through the campus-site of this control, so it may be optional whether you stop or not … however in 2015 this was also a secret control and so you had to stop on the outbound leg. On the return leg it was optional. We won't find out about secret controls until we arrive at them.
St-Nic is a single-building control, with a café, showers and beds. Many riders don't stop here, but it's a worthwhile alternative to the war zones of Loudéac and Carhaix on either side! It's definitely worth spending time here and saving it at the controls, if possible.
[5 / 7] Carhaix-Plouguer — 522km / 696km
This control is also a war zone when you're in the bulge!
In 2015 the bike parking was a large gravel yard and you lay your bike down, which made finding it in the dark somewhat challenging. It also meant that rain got into bags and under saddle covers that weren't designed to be used away from the vertical.
The control room in 2015 was at the far end of the main building as you enter the yard (to the far right as you look it). The exit feeds back outside and the next door along is the restaurant. The café only seemed to be open for breakfast.
In 2015 when we arrived in the early hours on our way to Brest, we just wanted to sleep, but they had run out of blankets and so closed the dorm completely — they wouldn't even let us in to sleep on the floors. Instead, they cleared all the chairs in the café up onto the tables and we slept underneath using our own sleeping mats/bags/foil blankets. We were woken around 4am by people queuing for breakfast.
On the return the control ran out of food literally a few people in front of us, which was frustrating, because we had passed several groups of AUKs eating at cafés in the town itself who had tried to flag us down; McDonald's had also been closed.
[6] Brest — 612km
Also a war zone!
There's a sense of relief arriving at the turn, knowing that half the job's done … until you realise you've got to go out and do it all again, but this time with tired legs. A lot of riders waste a lot of time at this large, busy control.
The first thing to note is the toilets — the worst on the event, at least the gents'! The official toilets comprised just three squat-style stalls, and only one had toilet paper. You had to descend two steep flights of stairs to get there. It was a grim experience. If you need the toilet, use the ones in the restaurant.
The restaurant is a fair distance across campus, or so I remember it being, especially when you forget your bidons and have to return for them. However, it was probably the nicest of all of the restaurants on the event — I recall enjoying a leisurely lunch there. I cannot remember whether or where the café was.
If you want to bounce Brest, the towns of Guipavas and Landerneau are just 10km and 20km further on and have plenty of alternative places to eat.
[13] Dreux — 1174km
Dreux is visited only on the return leg and has a special place in riders' memories as having to deal with the worst of riders' fatigue, myself included. This is only 45km from l'arrivée, so riders who are bouncing on the limit are all but home — just remember that control times often are determined without reference to over-distance on BRM events, so if you are on the limit then you may already be out of time! It looks like PBP is an exception to that rule.
UPDATE — in 2019, 90h starters get 3h44m between Dreux closing and arrivée closing, to ride 45km; 80h starters 3h26m; 84h somewhere between. 45km in three hours is 15kph — if you get this far and you're still within the closing time of Dreux then you're going to be okay!
This is a single-building control, with most of the facilities being in the main sports hall, which is a large café rather than restaurant. Service was quick and friendly — I think, because I slept at the table while Marcus fetched me something to eat.
Unfortunately, the large, official bike park is a fair walk from the main building, across a stream and a further 100m or more distant — not that far, but when you forget your bidons then you'll regret it! There is a smaller bike park right outside the sports centre doors.
Arrivée — 1219km
The final stage from Dreux to Rambouillet is relatively benign with just three short h'ups. At all the previous controls you walk over a timing mat to record your arrival digitally, but in 2015 then you rode over it as you entered the bike park, officially recording your finish time even before you dismount. You still have to take your paper brevet and do the real, human submission of your brevidence to the ACP controllers — who were surprisingly chipper, considering how brusque fatigued randonneurs can be!
If you're on the limit then make an effort to look out-of-breath when you hand your brevet over, just in case they go by their watch and ignore the timing beam, at least then you could make your case! (From my 2015 brevet, it's clear they used the electronic time, because I crossed the start beam a minute "late", as there were lots of riders in front of me, and my overall time was calculated from that thru to the finish-beam time, ignoring the handwritten times.)
UPDATE — from what I can make out from the 2019 arrivée map, returning riders enter the courtyard of the castle with their bike, ride over the detection mat to get a finish time, and then take their bike back out of the courtyard and into the bike parking. It's not clear whether we drop our brevets off immediately, or only after parking the bike.
In 2015 you got a breakfast as part of entry, and after a short time queuing you received a pre-packed meal to eat at one of the couple of dozen long tables. I slept in the middle of the floor while Marcus fetched mine … UPDATE — yep, it looks like we get a meal on finishing again this time.
After handing over the brevet and eating some breakfast, there were sleeping tents for riders to get rid of the worst of their fatigue before heading off to their hotel or campsite.
IMPORTANT — SECURITY
There were a number of reports of thievery at arrivée in 2015. The management of the exit of the bike park was suboptimal — every bike has your rider number, and you put a sticker with the same number on your helmet, but many riders had handed helmets to loved-ones and so had to argue their way out. I believe some bikes were purloined this way, therefore lock your bike at arrivée!
Also I recall some reports of riders having small possessions, including shoes, stolen from the sleeping tents, which lacked volunteers to monitor ins and outs. So be careful if you sleep in one!
Return of the Brevet
Brevets are returned after ACP's official reunion and dinner in January 2020. You'll receive a rather weighty package in the post one day in 2020, which will include a French/English magazine about PBP 2019, your validated and homologated brevet, your finisher's medal, plus your ACP SR medal if you qualified with a true SR (2 + 3 + 4 + 6 without subs). It weighs so much that I was able to relocate mine the other day, just by feeling the change in gravitational field as I moved around the office …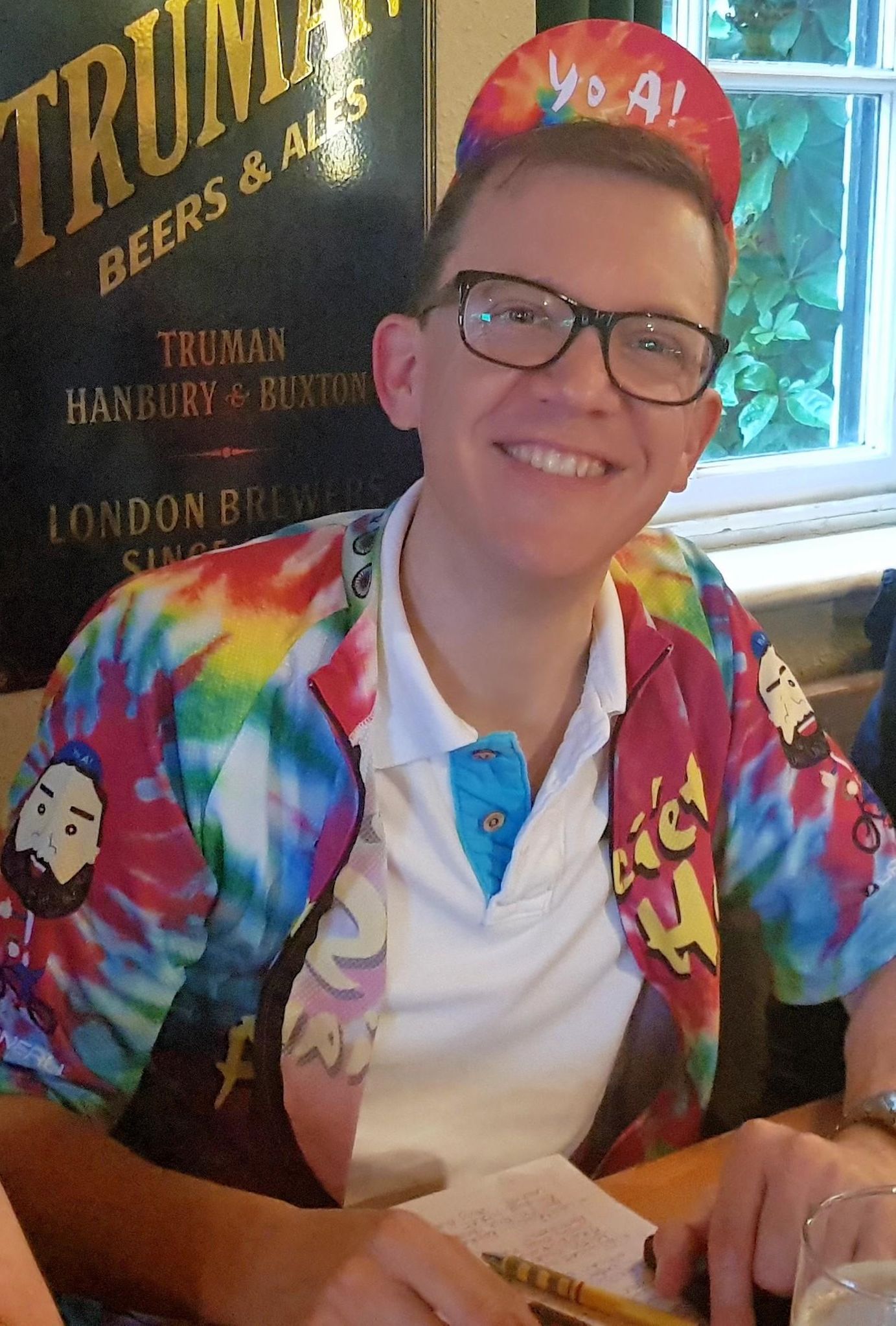 Next meeting
Next meeting is loosely scheduled for Tuesday 16th July, notes are here.